This is student: Elizabeth Shoff
Identified 31 Jul 2011 by Dick Hewitt
Confirmed 25 Aug 2017 by Barb Awde

From Linda Feere: Elizabeth was the third child of Dave and Wilhemina Schoff, a sister of Ernest Schoff and Anne Shoff.
"Liz" married Joe Barath. They had two sons. She worked at
the Woolworth store in Simcoe for many years.

If you can confirm the identity this person and hopefully
tell us more about her please e-mail your response
(re Person 46-20) to John Cardiff. It will be posted here.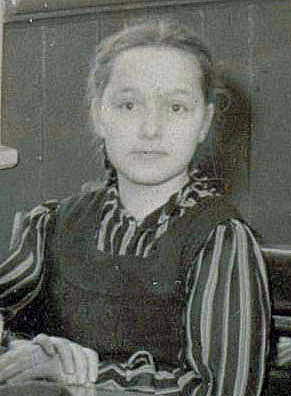 See Enlargement 1 or
Enlargement 2