This is student: Irene Muth
Identified 31 Jul 2011 by Dick Hewitt
Confirmed 27 Feb 2016 by Wayne Thompson and
Linda Thompson Feere

From Wayne and Linda: Irene was the only child
of Ken and Phyllis Muth. The family lived on
St. Johns Road, east of Pow hill, on what is now
the Scott Sowden farm.

If you tell us more about Irene please e-mail
your response (re Person 46-21) to John Cardiff.
It will be posted here.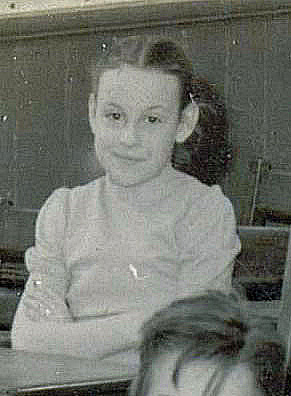 See Enlargement 1 or
Enlargement 2