This is student: Anne Shoff
Identified 25 Aug 2017 by Barb Awde

From Linda Feere: Anne was the youngest of four children
born to David and Wilhemina Shoff, a sister of Ernest Shoff
and Elizabeth Shoff. the family lived on Highway 6, west of
the Blue Line, across from the Mausoleum.
Anne became a registered nurse. She married Doug Soulierre. They retired to Port Dover from Barrie. Anne is deceased.

If you can confirm this person's identity and hopefully tell us more about her, please e-mail your response (re Person 46-15) to John Cardiff. It will be posted here.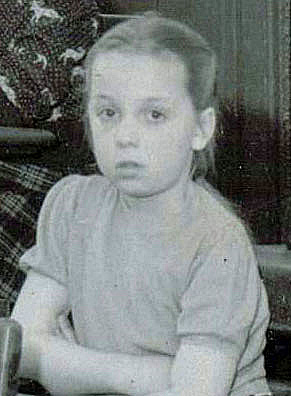 See Enlargement 1 or
Enlargement 2