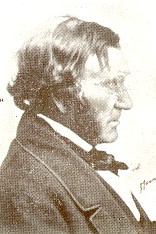 George Jackson
"Son of William Jackson. Born at Licker, near Berwick, Scotland, 1786. Married Ann Menzie 1809. Sailed from Berwick April 13, 1834. Landed at Quebec, May 26. Settled in Toronto (Little York). Moved to Simcoe in 1849. Died in Simcoe 1870. Hardware merchant."

Also see:
sons John and George Jr.,
St. Paul's Historical Sketch: Notes
his Family Group Sheet.