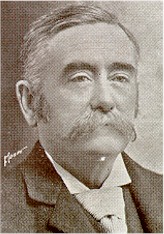 Dr. James Hayes
"Whose name was a household word in hundreds of Norfolk homes for a third of a century, he having enjoyed a very large medical practice here. Born in Simcoe in 1844. Graduate McGill University. Mayor of Simcoe 1885-6-7. Chairman Board of Education 10 years."

Also see:
Canadian Canners Plant,
David Bowlby
1877 Poor House Fire
Simcoe Mayors, 1878-1910,
his Family Group Sheet.