by John Cardiff

In the 1930s there were at least 13 apparently unrelated Jackson families living in Norfolk County. To help genealogists sort out who was related to who, we have identified the descendants of George Jackson Sr. herein with the notation [GJsr] after appropriate entries.

George Jackson Sr. (1786-1870) was born in northern England where he married and had a family. After his first wife died, he remarried then brought his extended family (including a niece, her husband and his brother) to Canada in 1834. They settled in Norfolk County's Townsend township in 1835, then moved to Simcoe in 1849. Many of his descendants stayed in Norfolk for the next century, while others settled across Canada and the U.S.

Many of his children, grandchildren and great-grandchildren were manufacturers, contractors, businessmen, lawyers, doctors and pharmacists, civil servants and politicians, prominent in Norfolk County affairs.

For over 150 years (1849-2002), successive generations of this family provided employment to hundreds of Norfolk's residents.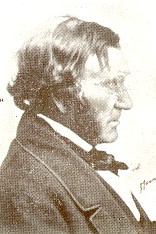 George Jackson
Summary bio