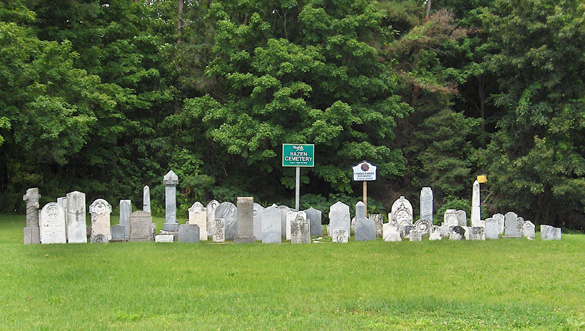 Hazen Cemetery [GPS: 39.648/31.879] at 807 Norfolk County Road 60, Walsingham Township, Norfolk County, not far from the intersection of Highways 24 and 59, on Lot 11, Concession 5, Walsingham Township.
Daniel Hazen settled nearby and for a while this area was known as Hazen Settlement. In his 1849 will, Daniel donated land for a cemetery. Over 160 names appear on stones in this cemetery, which is no longer in use.
Photographed 14 Aug 2009 by John Cardiff.
-- see enlargement of above photo.