This is: student Pauline Pursley
Tentatively identified by Joe Kelly, Linda Russell
Confirmed 29 Jan 2006 by Ruth Shoff Tharrington

From Ruth: Pauline married Bruce Small. She is deceased.

If you can tell us more about Pauline, please e-mail your response (re Person 39-31) to John Cardiff.
It will be posted here.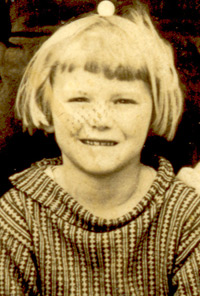 See Enlargement >