Oliver Smith family overview
by Kate Ford, Jan 2009

My great-great grandfather, Oliver Smith, was born about 1825 in Lincoln County. He died 25 Aug 1912 in Simcoe, and is buried in Oakwood Cemetery. Sarah Anne Ribble was born about 1830 in Welland County. She died 26 Jul 1906 in Aylmer, and is also buried at Oakwood.

They were likely married in the late 1840s in Welland County. They had a total of 12 children. The first five were born at various locations in Welland County, according to their marriage registrations:

Malinda J. Smith, c. 15 Oct 1849
Elizabeth Smith, c. 28 May 1851
William Ryerson Smith, c. 10 Mar 1853
Darius Alfred Smith, c. 24 May 1855
Matilda Jane Smith, c. Jul 1857

Sometime between 1857 and 1861 the family moved to Houghton Township, Norfolk County, where they appear in the 1861 census. The next child was born there:

Sarah Catherine Smith, c. 15 Aug 1861

In 1862, they moved on to Walsingham Township, Concession 4, Lot 1. They farmed there as tenants, until Oliver and Sarah purchased 10 acres of that lot on 21 Oct 1870. The rest of the children were born there:

Henry Malcolm Oliver Smith, 3 Jan 1863
John L. Smith, c. 6 Aug 1865
James George Smith, c. 15 May 1867
Peter Burley Smith, c. 5 Mar 1869
Melissa Smith, 25 Sep 1873
Minnie Smith, c. 28 Apr 1878

Most of these children remained in Norfolk County their entire lives. Eight of them are buried at Oakwood Cemetery in Simcoe [see our video of Oakwood Cemetery], one at Salem Cemetery, Charlotteville Township and one at Hazen Cemetery, Walsingham Township. There are still two that I have not yet found.

See the family of their son Henry M. O. Smith.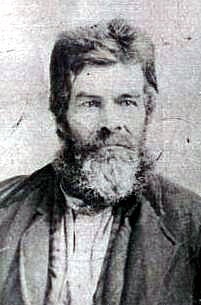 Oliver Smith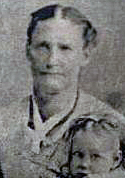 Sarah Anne Ribble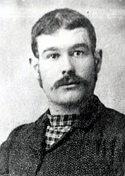 son Henry Smith