Thomas Davis family overview
by Kate Ford, Jan 2009

Thomas Davis born 19 Jun 1834, at Stonewall Hill, Shropshire, England. He died 13 Mar 1902, and is buried at Glen Meyer Baptist Church Cemetery. Maryann Elizabeth Alford, born 11 Feb 1838, at Brimfield, Herefordshire, England. She died 22 Feb 1920, and is also buried at Glen Meyer Baptist Church Cemetery.

They were married 31 Dec 1855 at Brimfield, Herefordshire, England, and had five children, in Shropshire. Only one* of those five lived to journey to Canada with them about 1868:

Charles Davis, born 3 May 1857
Thomas Davis, born 26 Jun 1859
Annie Harriet Davis, born 3 Feb 1861*
Richard Davis, born 7 Dec 1862
James Davis, born 24 Nov 1864

When they arrived in Canada, they first settled at South Norwich Township, Oxford County, where the next three children were born:

Charles Collins Davis, born 25 Aug 1869
Louisa Davis, born 21 Dec 1870
Levina Davis, born 10 Dec 1871

In about 1872, Thomas and Maryann purchased half of Concession 1, Lot 8, in Houghton Township, Norfolk County, where they spent the remainder of their lives. The last five children, only one* of whom grew to adulthood, were born there:

Mary Ellen Davis, born 19 Aug 1873
Clara Jeanette Davis, born 7 Oct 1874*
William Albert Davis, born 6 Feb 1876
Thomas Marshall Davis, born 26 Feb 1878
George Henry Davis, born about Sep 1880

Only five of their thirteen children lived past infancy, married, and raised families of their own. Harriet is buried at Tillsonburg Cemetery, Dereham Township, Oxford County; Charles at Eden Cemetery, Bayham Township, Elgin County; Louisa at Woodstock Presbyterian Cemetery, Oxford County; Levina at King Lake Cemetery, Houghton Township, Norfolk county [see our video of King Lake Cemetery], and Clara at Aylmer Cemetery, Malahide Township, Elgin County.

See the family of their daughter Clara Jeanette Davis.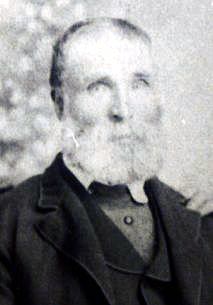 Thomas Davis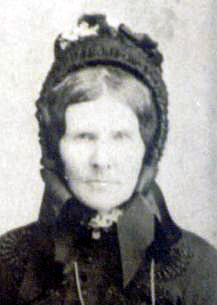 Maryann Alford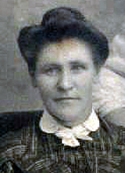 Clara J. Davis




Davis homestead
Click to enlarge