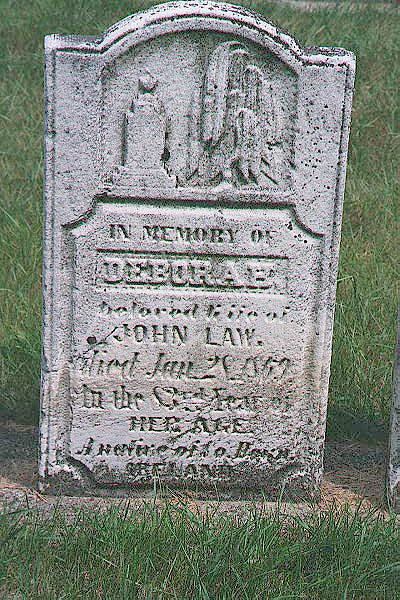 "In Memory of Deborah beloved wife of John Law. died Jan. 28, 1869 in the 83rd year of her age. A native of Co. Down Ireland."
-- see her husband's stone

Stone photographed and transcribed at
Doan's Hollow Cemetery, 407 St. John's Rd. East in historic Woodhouse Township, in summer 1999 by Law descendant
Ray Babcock of Sawyer, Michigan.