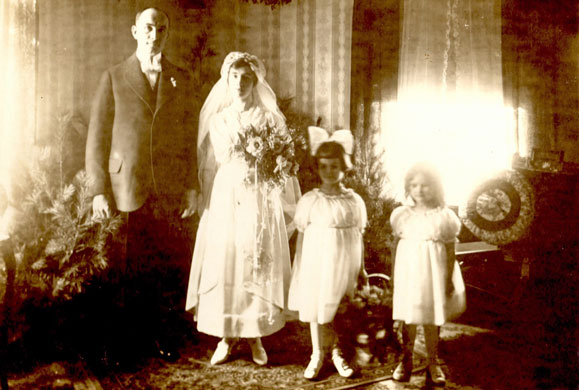 W. Wray Smith (1886-1978), son of Wallace W. Smith of Villa Nova, married
Amelia E. Mason (1891-1961), daughter of William E. Mason of Waterford,
on 25 Dec 1917 at the home of the bride's father.
The flower girls were the bride's nieces, Doris and Phyllis Veale.
-- see photo enlargement.
-- see every large photo enlargement.
-- see newspaper review of their wedding
Contributed on 31 Mar 2016 by Marilyn Crossett of Tillsonburg.