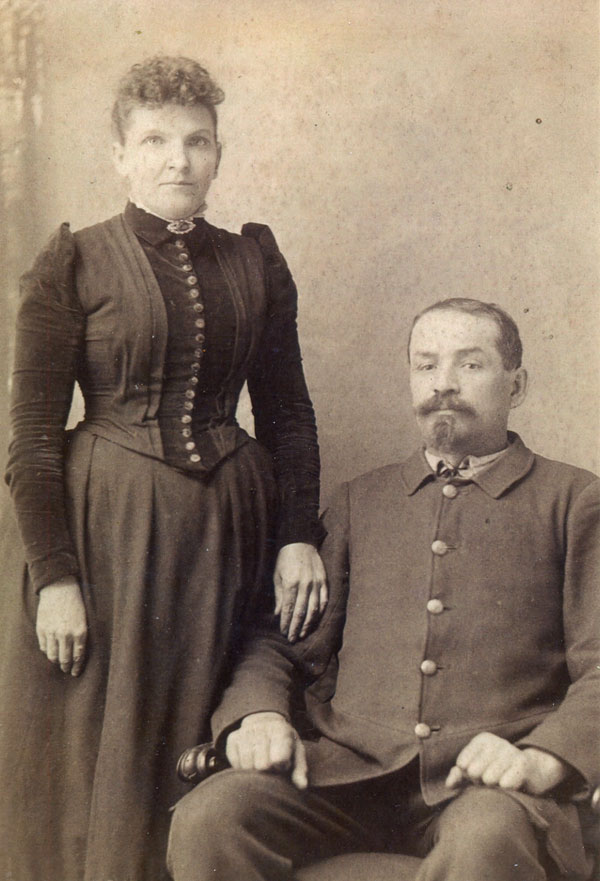 This photo was contributed 27 Aug 2017 by Lloyd Gurr of Brampton, Ontario, who identified those shown as Simcoe's turn of the century Chief of Police, George Coates and his wife Ruth Shepherd. The 1901 Census lists them with seven children, four sons and three daughters.
Ruth died age 52 on 24 Dec 1907, George died aged 69, 24 Feb 1914.
They are buried together in Oakwood Cemetery.