The news was received last week of the death of Dr. George Stanton, formerly of Simcoe, who died on Monday, 17 Mar 1919 at Denver, Colorado, in his 74th year. The funeral was held on Wednesday.
Mrs. Stanton, who was formerly Miss Culver, a sister of
Mrs. John Beaupre, and of Messrs. Sylvanus, Mack and
Ernest Culver, is left one son, Leighton.
Dr. Stanton was the only son of Francis Gore Stanton, a lawyer practising here several decades ago. Mrs. Kent, mother of
Frank Kent of Woodhouse, was a sister of Dr. Stanton.
Deceased practiced medicine here for a long time, until about
four years ago, when he sold his practice to Dr. S. Richardson,
who was in turn followed by Dr. Frank E. B. McGilvery.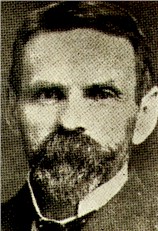 Dr. Stanton