This is student: Shirley Walker
Tentatively identified 31 Jul 2011 by Dick Hewitt
Confirmed 27 Feb 2016 by Wayne Thompson and
Linda Thompson Feere

From Wayne and Linda: Shirley was the eldest child
of Ken Walker. The family lived close to DeCou Road
on the Blue Line. The mother died quite young, leaving
a family of about seven children. Shirley became the
substitute mother. Shirley is deceased.

If you can tell us more about Shirley, please e-mail
your response (re Person 46-10) to John Cardiff.
It will be posted here.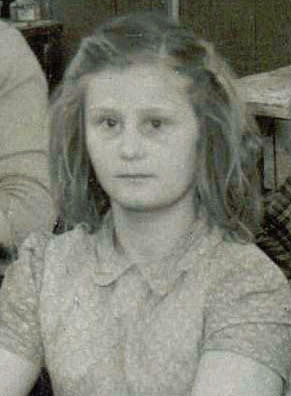 See Enlargement 1 or
Enlargement 2