This is student: Marie Schervill
Tentative identified as Schervile 31 Jul 2011 by Dick Hewitt
Identified as Schervill 27 Feb 2016 by Wayne Thompson and Linda Thompson Feere

From Wayne and Linda: Marie was the first daughter of Florence (Card) Shoff. After Marie's father died her mother married Delbert Shoff, a widower who had a daughter,
Ruth Shoff. Delbert and Florence had three more children: Adelma, Dennis and Janet. Marie moved to Windsor after
her marriage. Marie, now a widow, still lives in Windsor.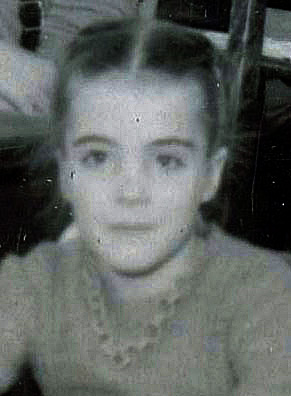 See Enlargement 1 or
Enlargement 2