This is student: Ann Morris
Identified 13 Feb 2016 by Linda Thompson Feere

From Linda: This is Ann Morris, younger sister of Chuck Morris. Ann married John Kirkwood and they spent their married life on the Kirkwood farm on Lynn Valley Road. Ann passed away from cancer in Oct 2002.

Also see Ann in the 1951 Doan's Hollow photo

If you can confirm the identify this person and hopefully tell us more about her, please e-mail your response (re Person 46-05) to John Cardiff. Your response will be posted here.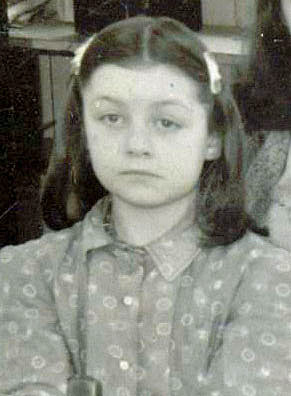 See Enlargement 1 or
Enlargement 2