This is student: Lyle Stewart
Identified 13 Feb 2016 by Linda Thompson Feere

From Linda Thompson Feere: Lyle was the eldest child of
Jim and Teresa Stewart. The family lived at the dead end
of Blue Line Road, a two concession walk from the school.
Lyle is now deceased.

If you can identify this person and hopefully tell us more
about him, please e-mail your response (re Person 46-02)
to John Cardiff. It will be posted here.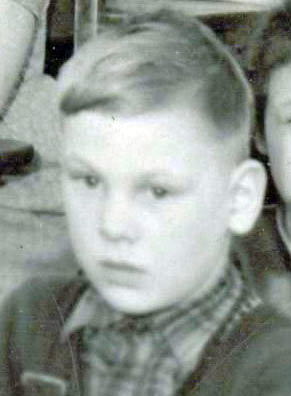 See Enlargement 1 or
Enlargement 2