Harper names Onley Ontario's next Lt.-Gov.
by John Cardiff, 2007

Canadian Prime Minister Stephen Harper named David C. Onley, 57 -- the husband of Norfolk County native Ruth Ann Wallace -- Ontario's next Lieutenant-Governor, 10 Jul 2007. His five year term as the Queen's representative in Ontario, begins 31 Jul 2007.

David, a popular Toronto television journalist, and Ruth Ann, a professional singer, married in Apr 1982 at First Baptist Church, Simcoe. They have three sons, Jonathan, 23, Robert, 20, and Michael, 17.

A son of Mr. and Mrs. Charles Onley, David was born in Midland, Ontario and raised in Scarborough, now part of Toronto. After graduating the University of Toronto, he wrote the 1982 bestselling novel Shuttle.
One of Canada's most well-known observers of NASA's space programs, David made frequent radio and TV appearances.
He hosted a weekly science and technology show on CFRB before joining CITY-TV in 1984, as a science and weather specialist. Since then he has been a news anchor, host, and producer.

David was the first Canadian broadcaster to receive a national weather association certificate. He served as the founding president of the Aerospace Heritage Foundation of Canada. Toronto Life magazine named him one of Toronto's most likely to succeed.

He has been inducted into both the Terry Fox Hall of Fame and Scarborough's Walk of Fame. He is active in church and community organizations. Immediately prior to this appointment he hosted and co-produced CITYNews' science and technology show, HomePage.

Ruth Ann, who was Canada's 1982 country music newcomer of the year, is the daughter of Gordon and Lenore Wallace of Simcoe. She carried the same handkerchief at her 1982 wedding that her great-grandmother carried at her wedding in 1868.

Ruth Ann's 1981 single Married or Single was nominated as top Canadian county single that year. Her follow-up Another Motel Memory also made the country top 10 in Canada. She has recorded with members of The Eagles, among others, and has been a Christian singer, speaker, and recording artist.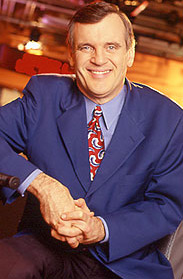 David C. Onley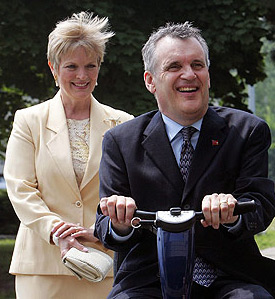 David and Ruth Ann